Zenchef for
fine dining restaurants
Deliver a customer experience that lives up to your cuisine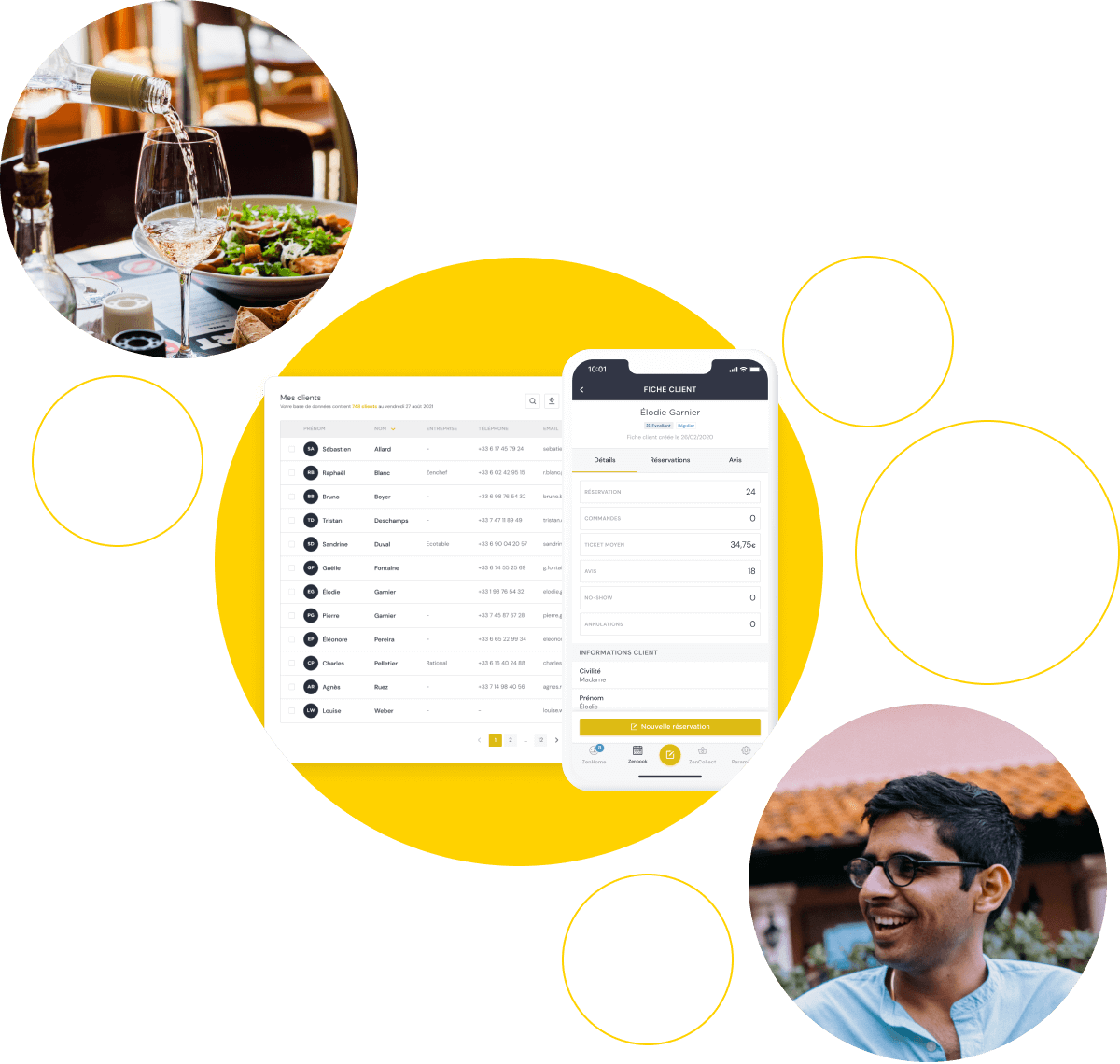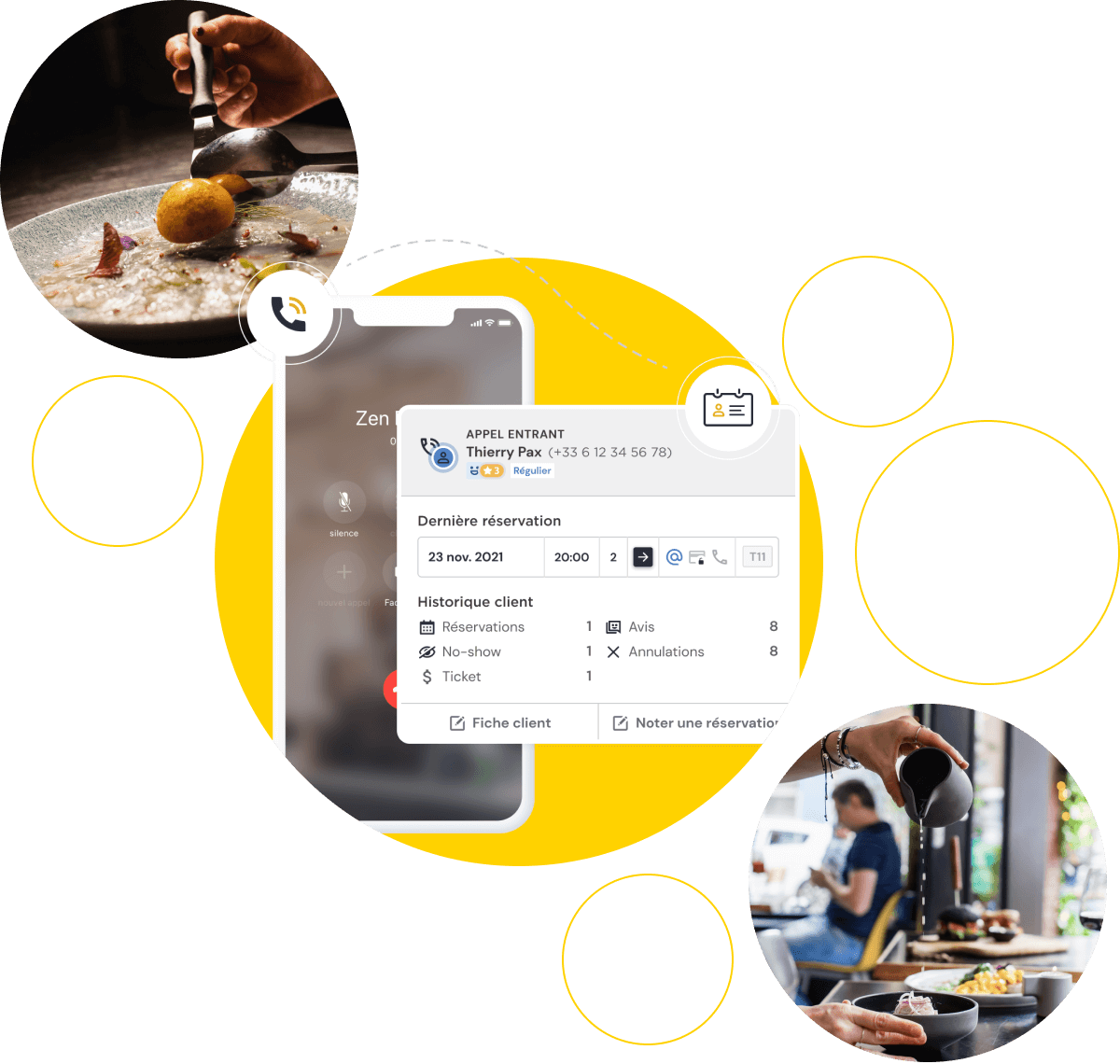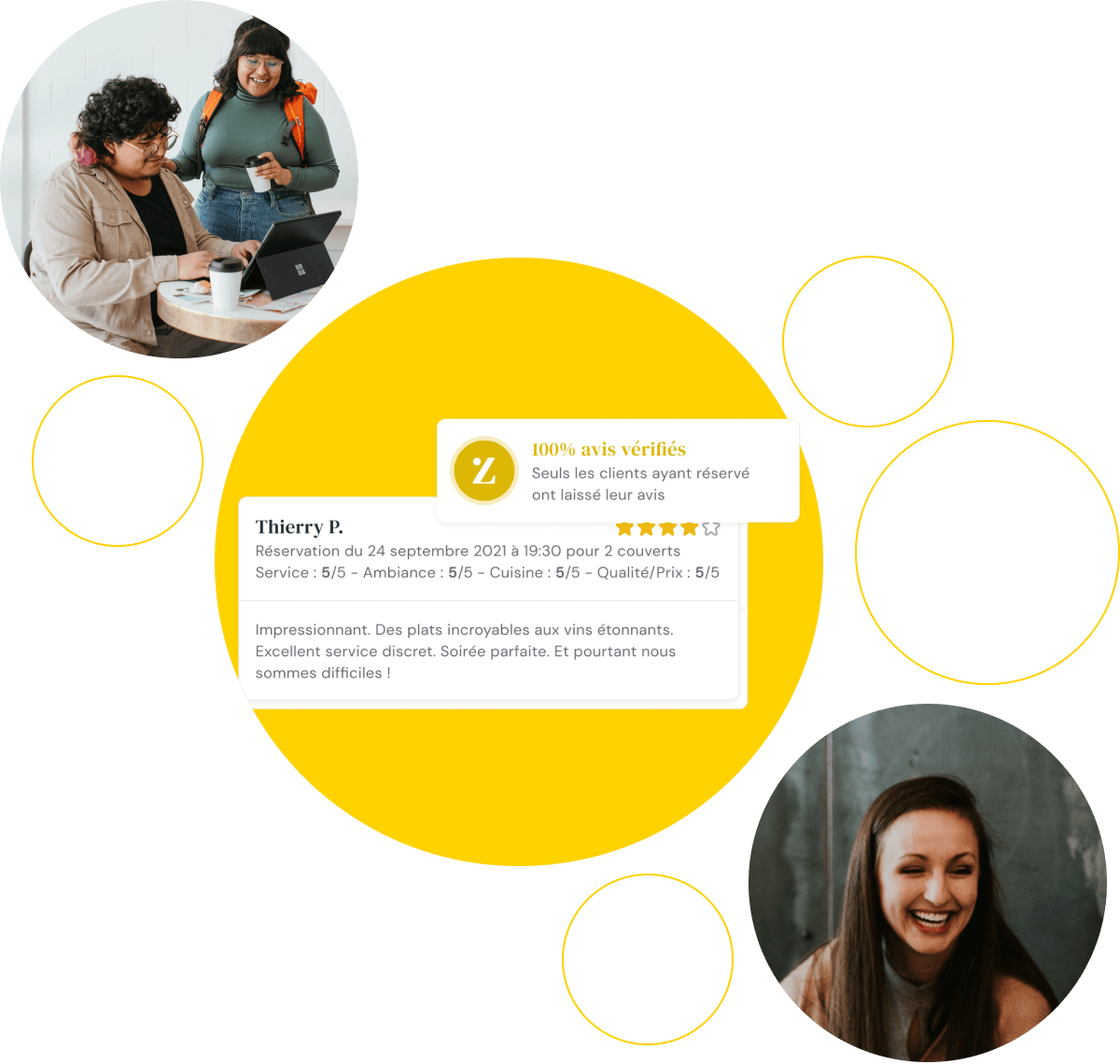 Offer your customers a bespoke experience
Master the customer journey
Ultimate customer satisfaction
Defend your brand image and reputation
Improve
the customer experience
Don't miss out
on a single booking
85%
of reservations are made
outside business hours
Build
customer loyalty
4,8/5
average rating
from Zenchef customers
Save
time
2hours
on average
per day
Here, we answer your questions before you even ask
Am I the sole owner of my customer data?
Can I modify the emails sent to my customers so that they reflect my restaurant's image?
Since bookings are sometimes made several weeks in advance, can I add a waiting list if a reservation is cancelled before the deadline?
Restaurateur
Request a demo
Private individual
Book/modify a reservation
You are a restaurateur
Make an appointment for a customised demonstration of our restaurant software for chain restaurants.
You are a private individual
I want to book in a restaurant
Go directly to the restaurant's website and use the Zenchef reservation module to make your reservation.
I want to modify a reservation
Please contact the restaurant directly to change your reservation.
Official partners