Know your customers
A customer file that belongs to you, and you alone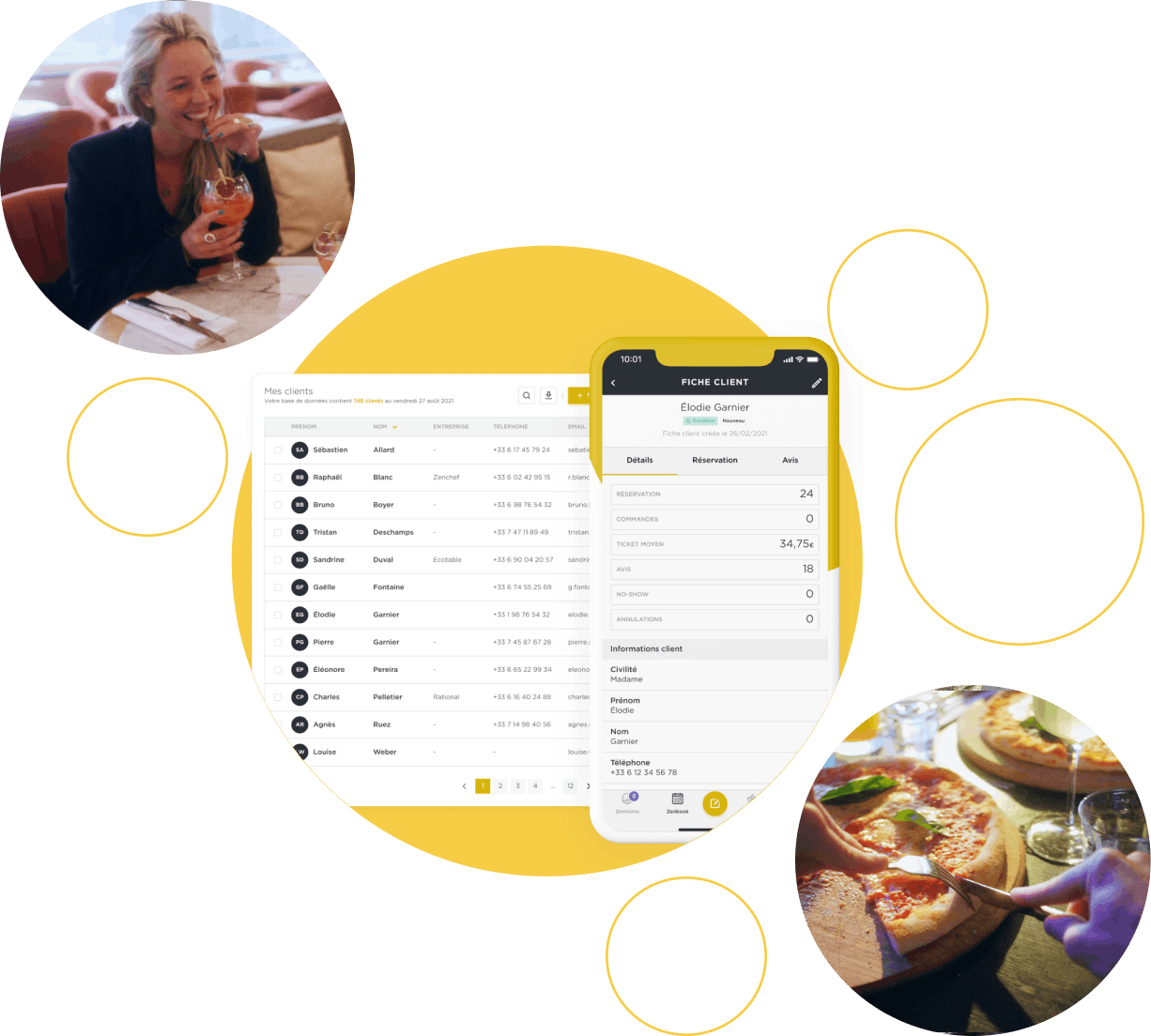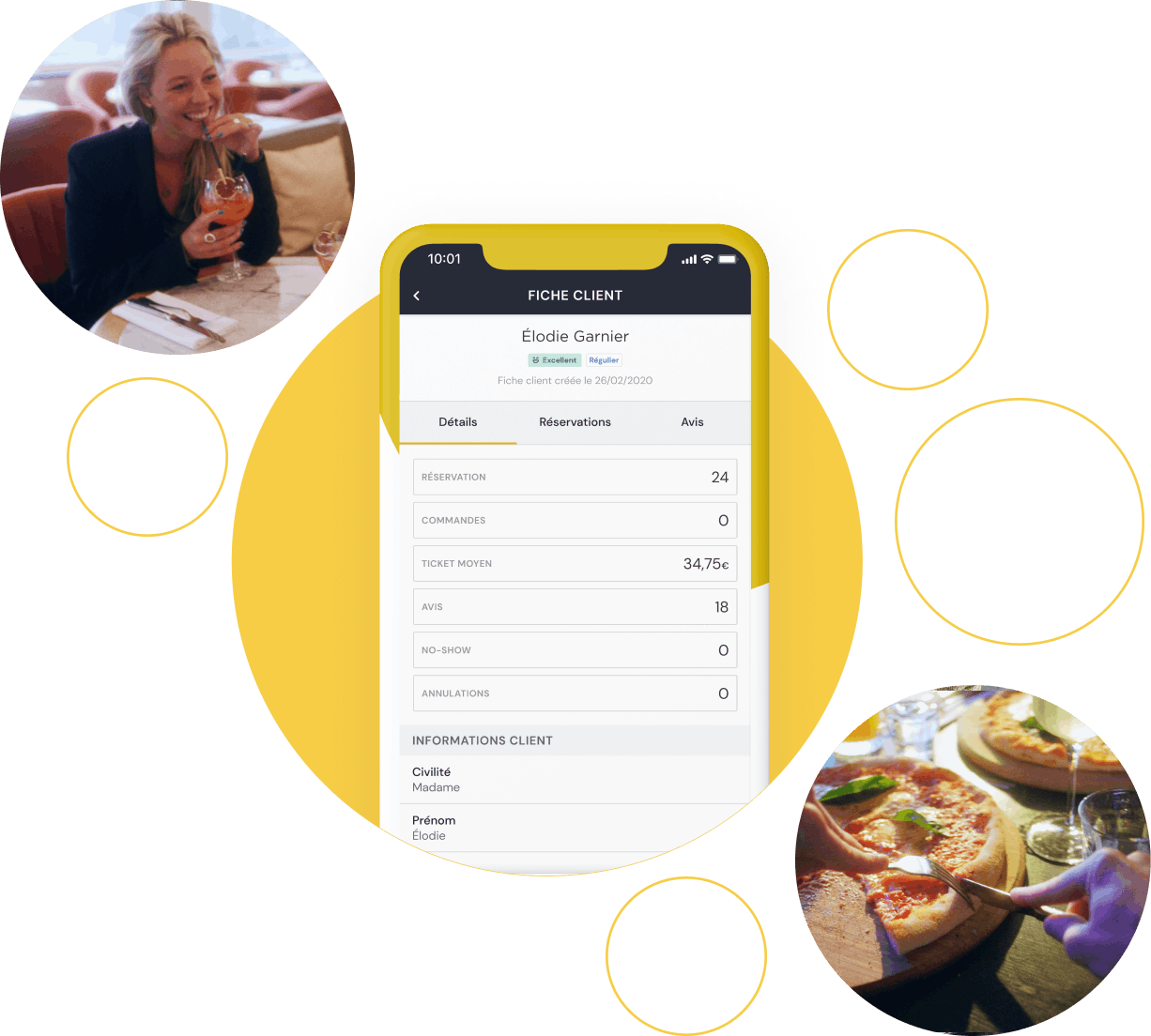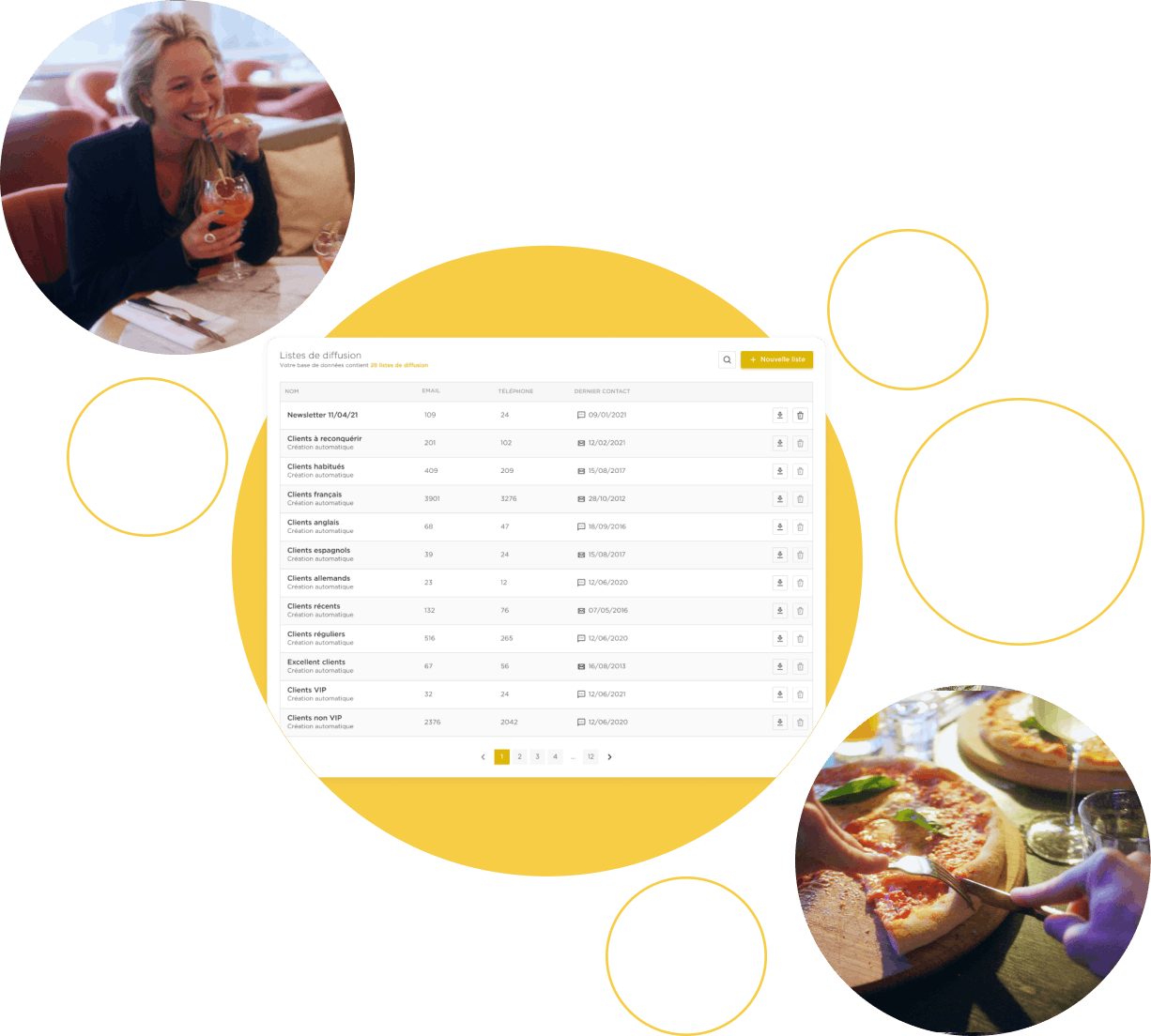 Create a connection with your customers
Internet users search for feedback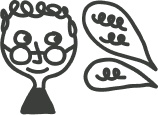 88%
of internet users consult online review sites before reserving
Control your reviews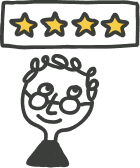 1 out of 3
reviews is false or malicious
Attracting a new customer
costs 5 times more
than retaining a loyal customer
Request a demo
Build customer loyalty
Offer a customised experience
Send email and SMS campaigns
Templates at your disposal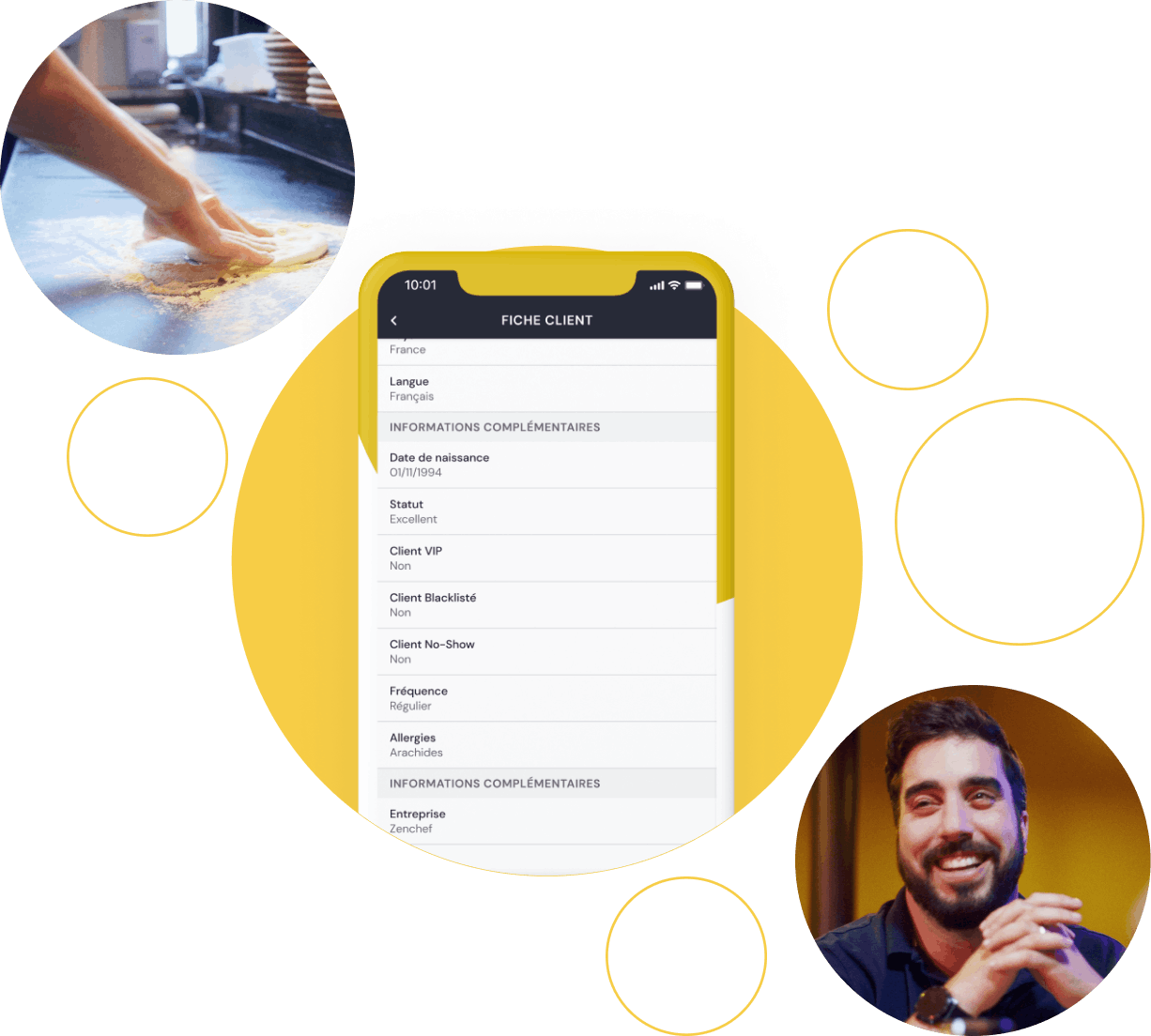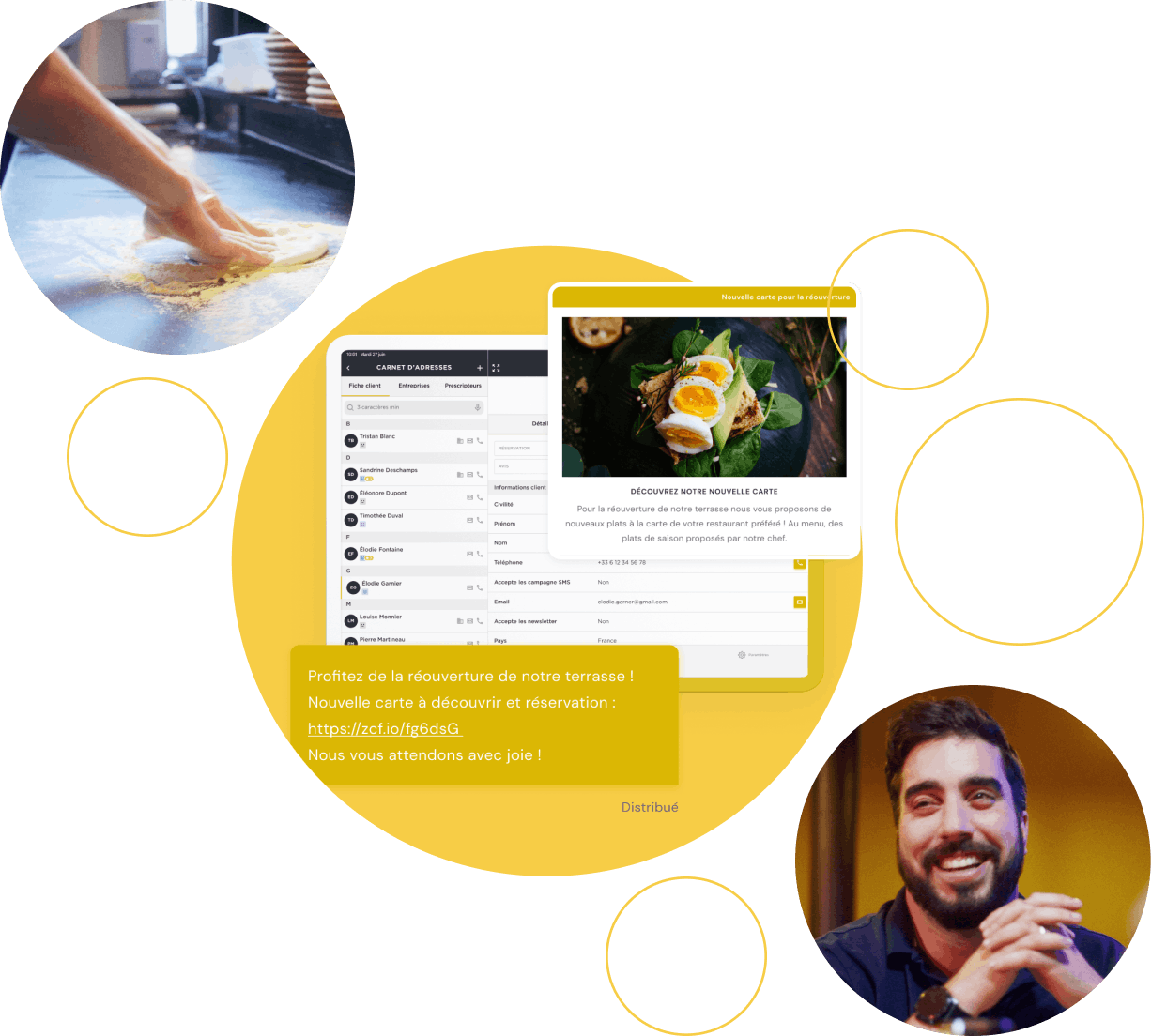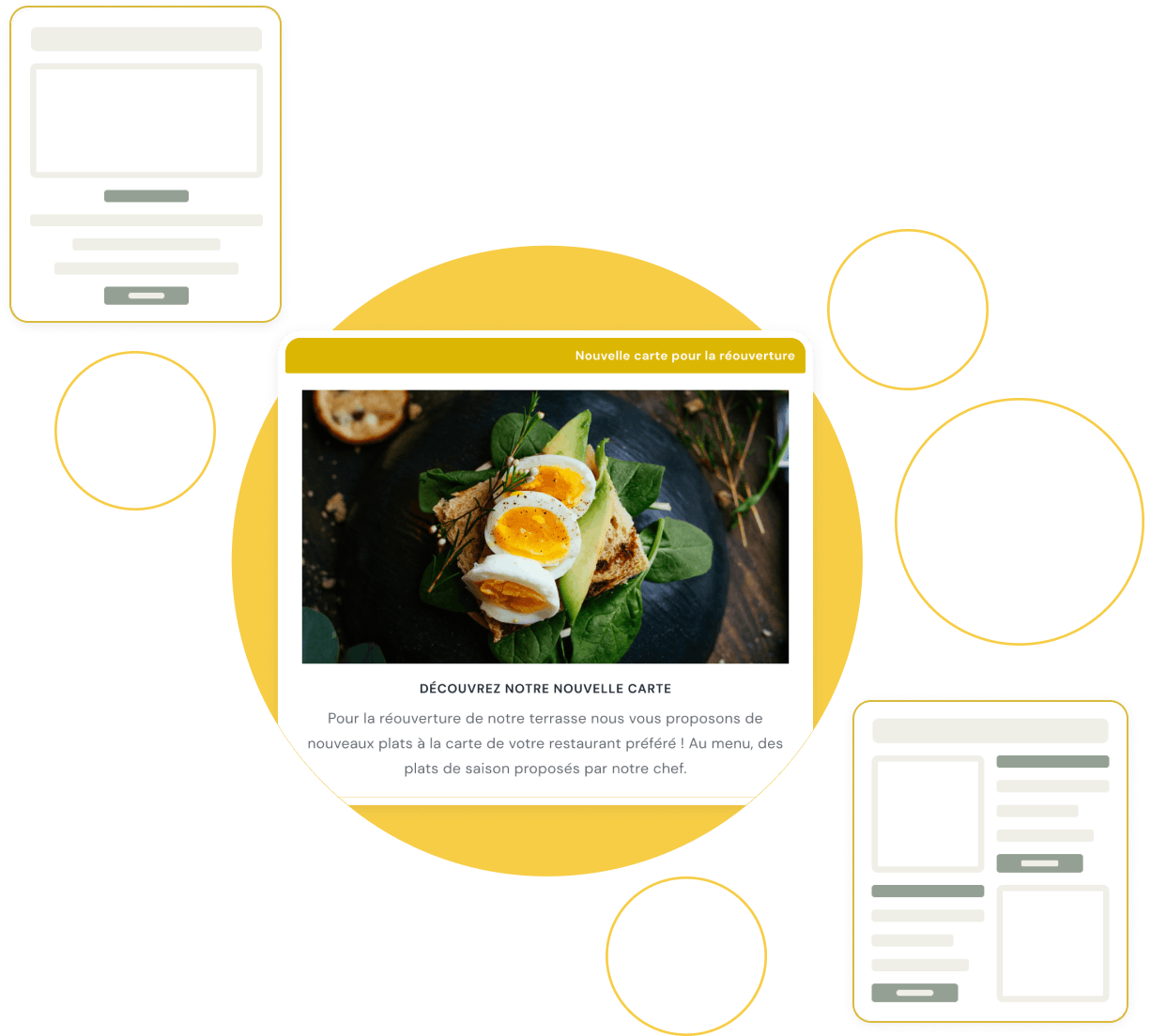 Customer reviews are verified, unlike other sites where any internet user or competitor can post them!
Hervé Renneson - Le Saint-Christophe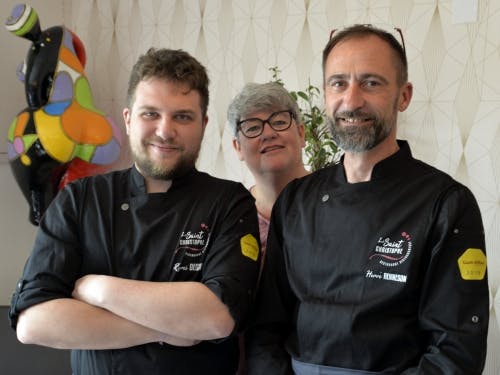 With Zenchef, I've been able to create a customer file of more than 8,000 contacts in two years.
Steven Ramon - Le Rouge Barre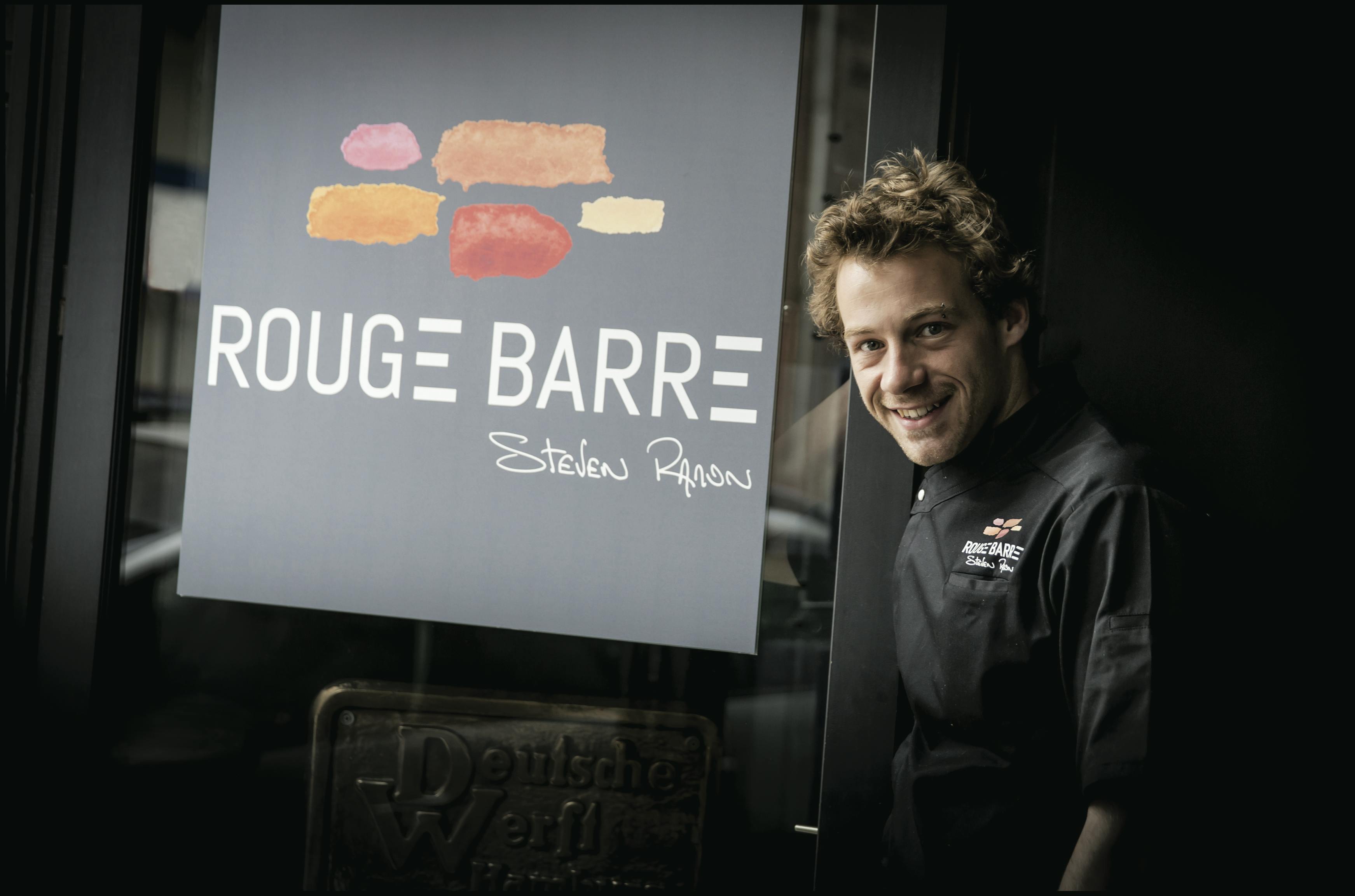 Boost your online reputation
Choose where your reviews appear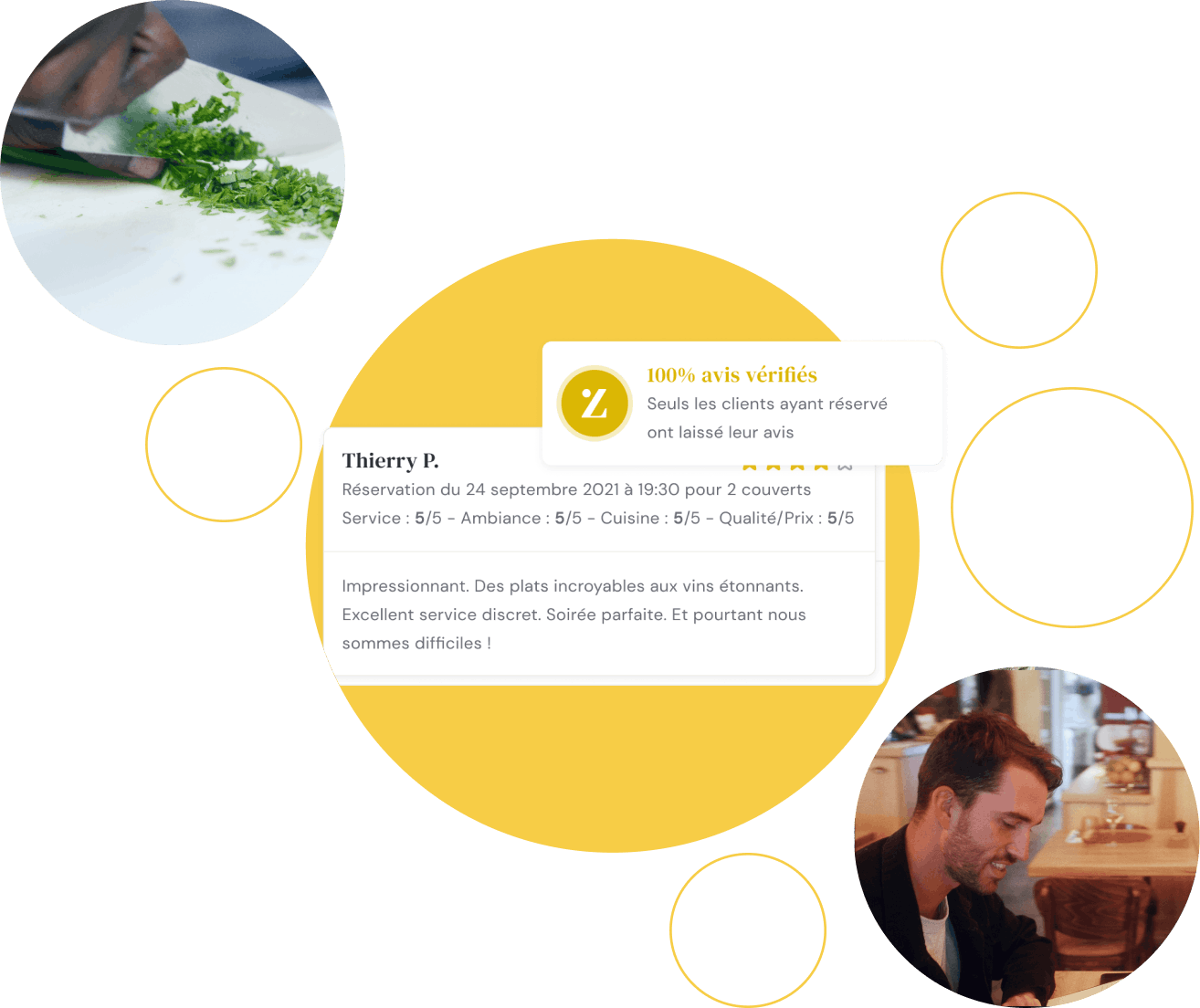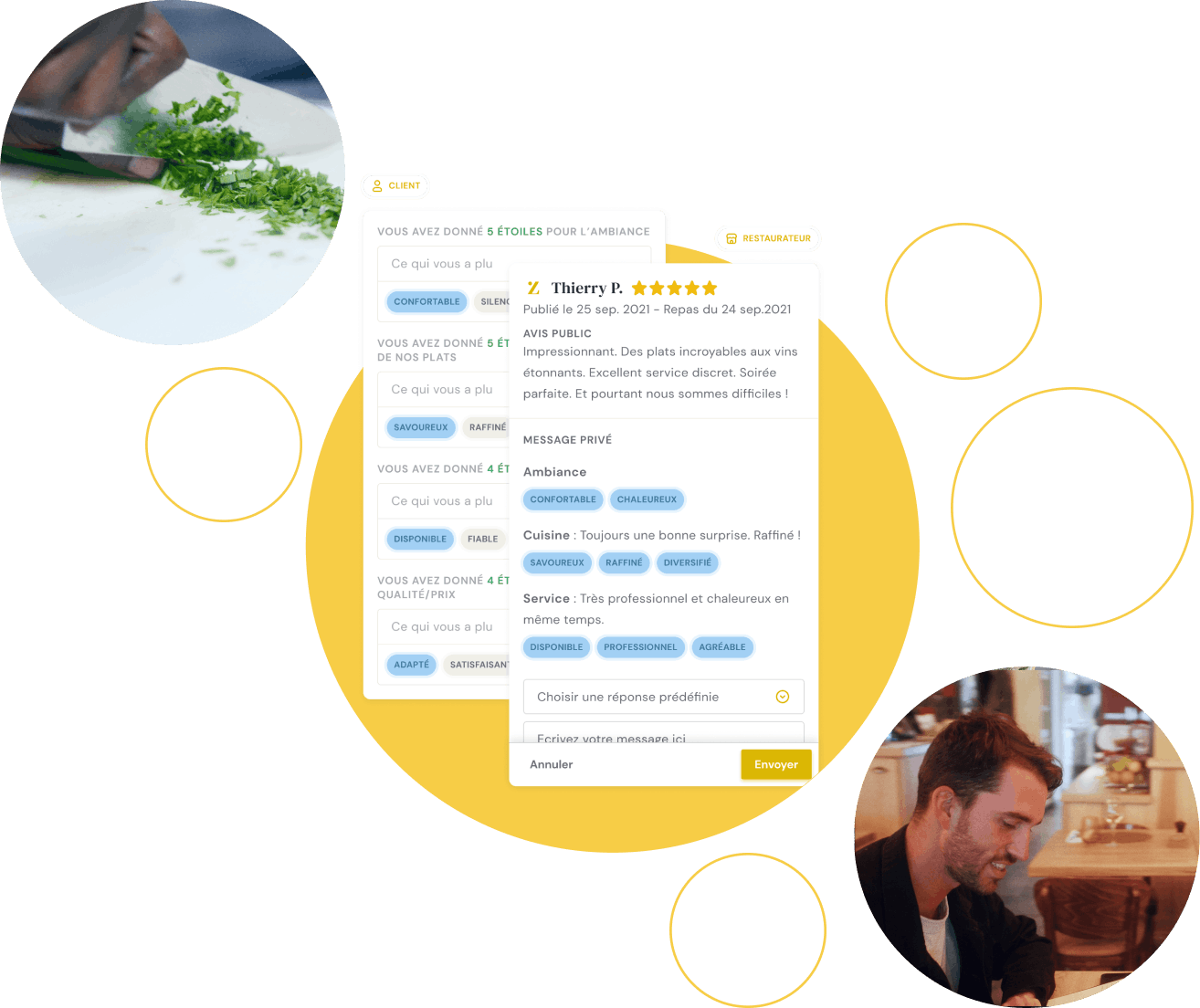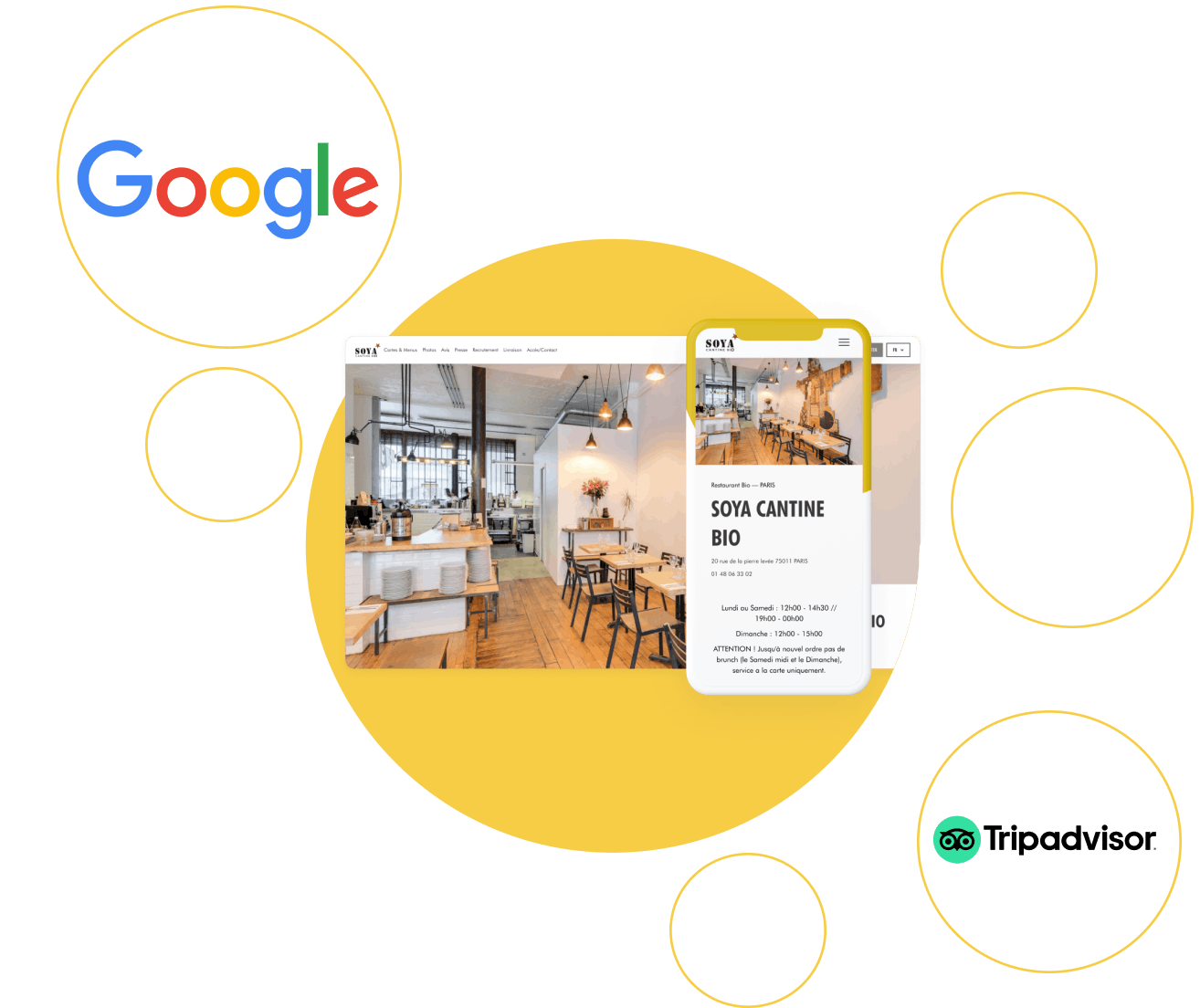 Want to discuss over a coffee?
Make an appointment for a customised demonstration of our restaurant software.
Here, we answer your questions before you even ask
What's the point of building customer loyalty in my restaurant?
In concrete terms, how can I build customer loyalty?
How can I find out if I have a good customer loyalty rate in my restaurant?