Your restaurant, your rules
It's by combining the human touch with the best that technology has to offer that we help restaurants maximise performance, boost profits and create exceptional customer experiences.
Discover Zenchef in 1 minute
Over 7,000 restaurants have placed their trust in us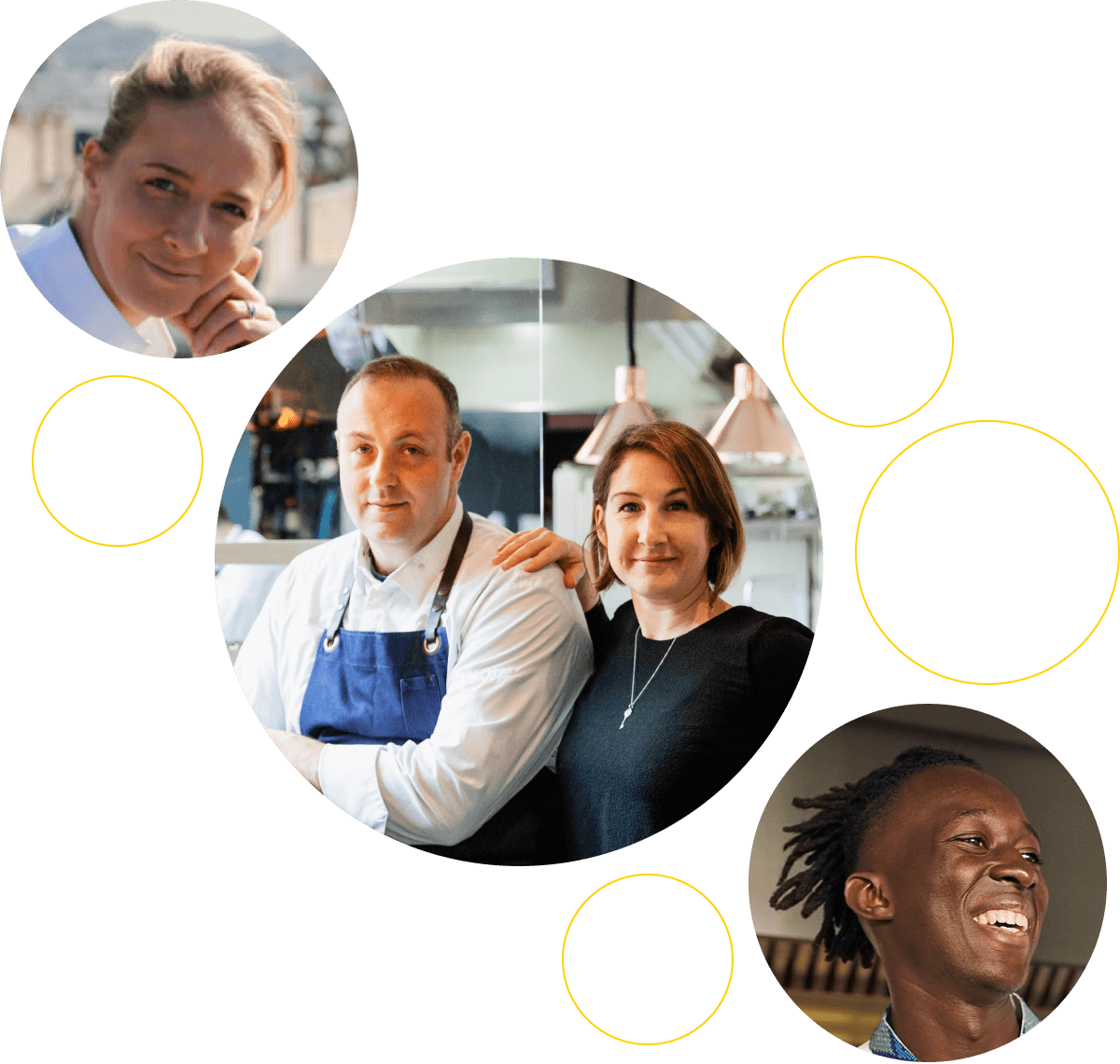 Defending your independence
With Zenchef, there are no commissions on bookings and no aggressive promotions. You own your customer data, and we help you remain independent from online restaurant booking platforms.
They talk about us
Zenchef adapts to each of your needs, becoming a 'dream team player' from the off. Zenchef works for you, freeing you up to focus on what matters and optimising your business.
Getting worked up about the quality of the St. Pierre or the cooking time of a rack of lamb, that's our job, but spending time on a reservation, we just can't do that. We need to save time. With Zenchef, we gain another member of staff.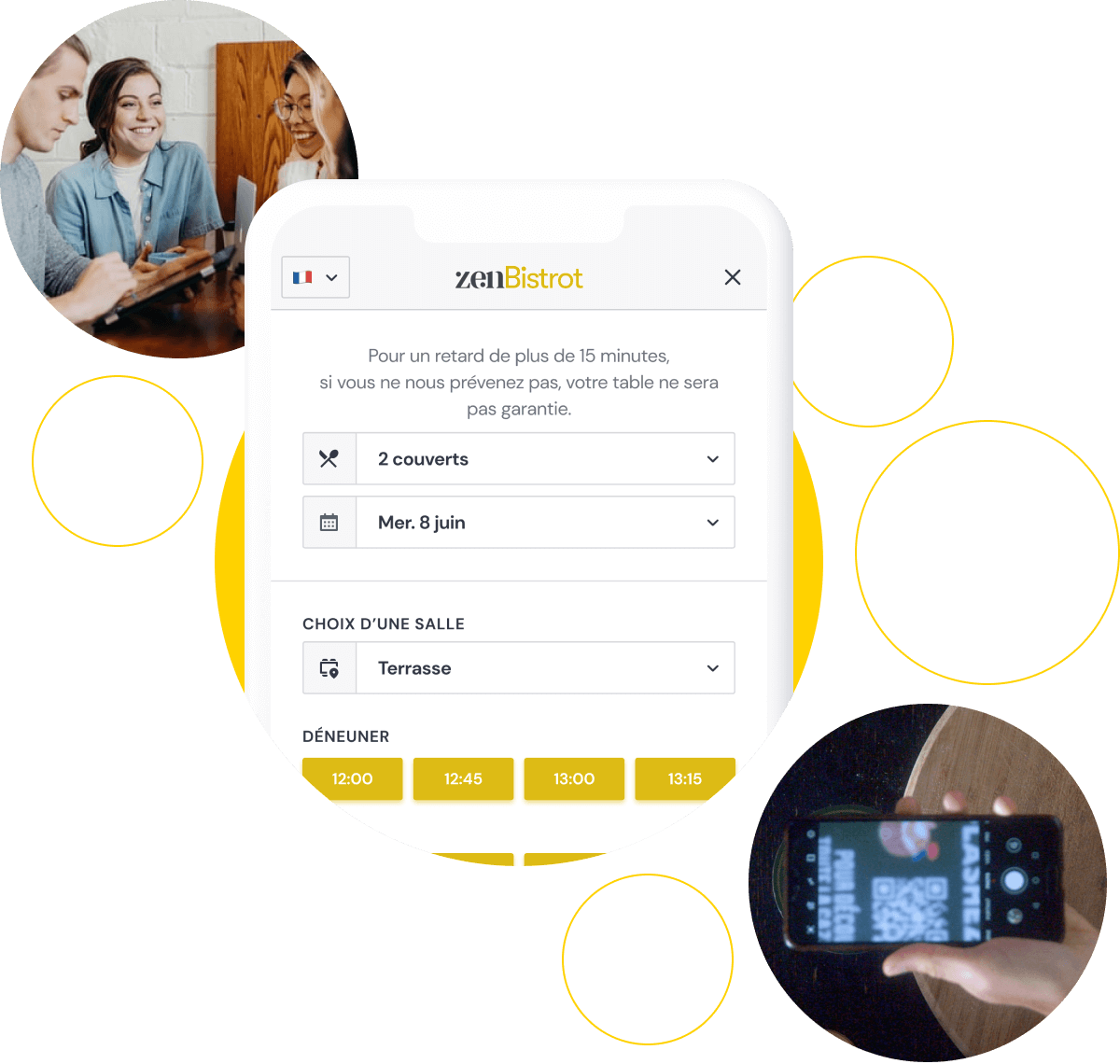 Provide an outstanding customer experience
Your customers can easily find you on the Internet and make a booking in 30 seconds, using the restaurant reservation software. They can scroll through your digital menu online and pay via a QR code in your restaurant. Respond to these new expectations – your customers will thank you for it!
Save time and money
Save on each reservation
0€
per cover with Zenchef
Your clients will love you
4,8/5
average rating from Zenchef customers
Save time
2hours
on average per day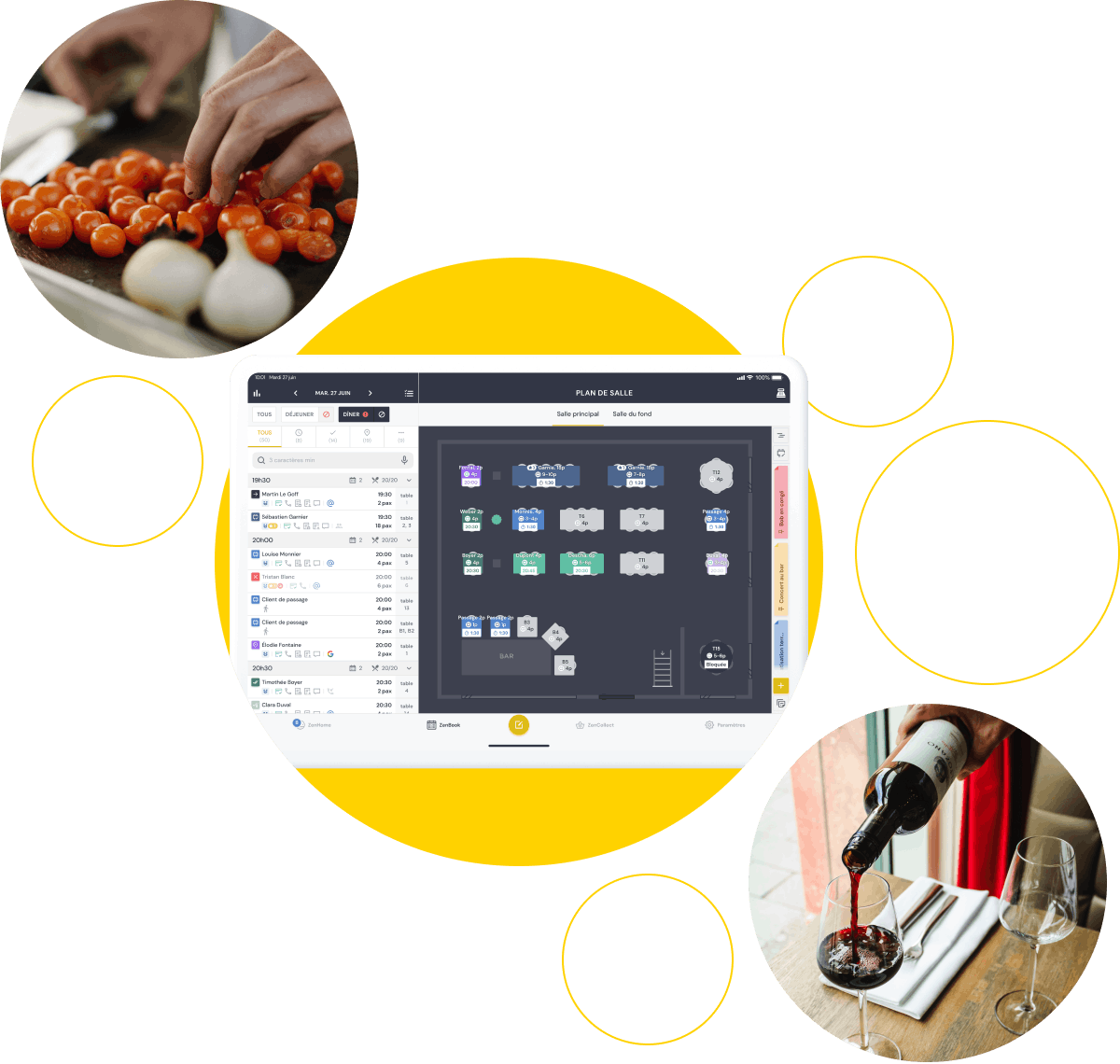 Make running your restaurant easier
Save time before, during and after each shift with our restaurant management solution and restaurant software, leaving you free to focus on what matters most – your customers.
Here, we answer your questions before you even ask
Can Zenchef be interfaced with the cash register software I already use?
What is a restaurant software solution?
Is there a minimum commitment period?
What languages is Zenchef available in?
Learn more
Restaurateur
I want a demonstration of Zenchef
Private individual
I want book/modify a reservation
Official partners