Connect your Zenchef Restaurant Booking System to the technologies you already use
With the rise of restaurants digital management tools, the centralisation of services is a priority to ensure you can focus on your job.
Booking platform
Collect more bookings on your Zenchef book and easily manage them from one platform thanks to the connection between our system and different booking gateways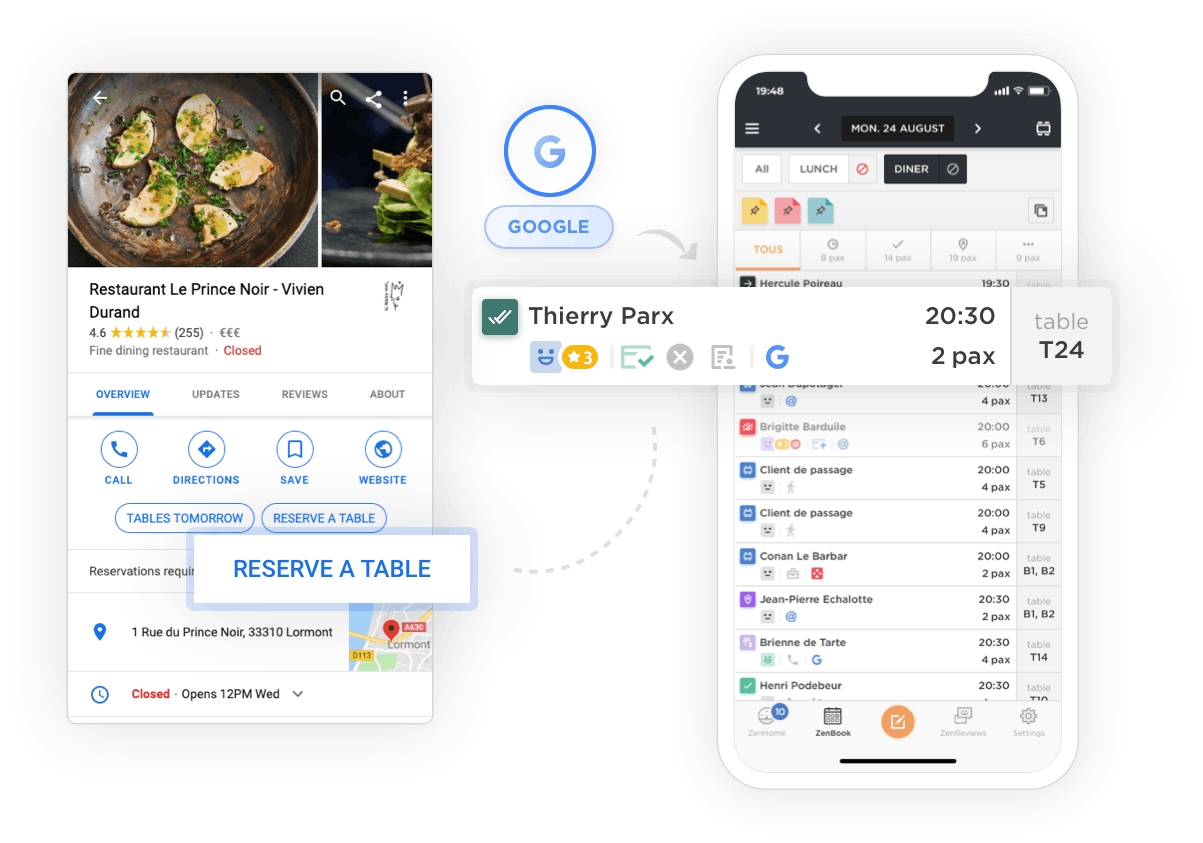 With the connection between Zenchef and Google, bookings are automatically sent from Google to my Zenchef booking system. It's particularly handy for our guests that no longer need to go through our website.
Sophie Lafon-Manquest •

POS Systems
Benefit from a connection between Zenchef and many POS systems and save time in your bookings management, shifts, and improve your guests knowledge.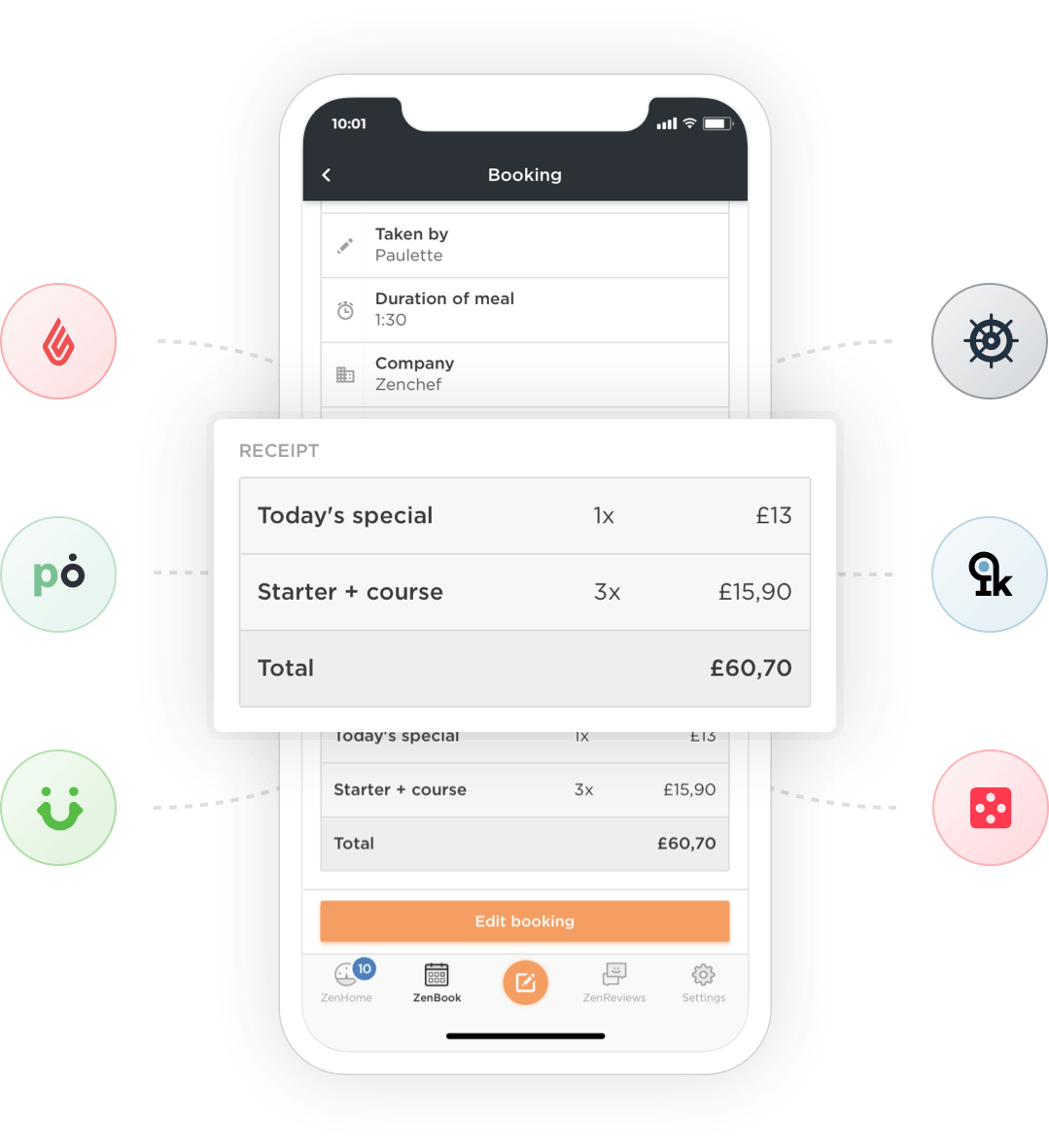 The main asset of the connection with our POS software lies in the possibility to manage just one booking planning during shift. In the end, we are hoping to provide specific offers to guests according to what they ordered.
Aurélie Pierson-Gaignon •

POS Systems
L'addition
Chloë
Clyo Systems
Ikentoo
Lightspeed
PI Electronique
Pokky
Popina
TCPOS
Tiller
6Xpos
Booking platforms
Agora
Aji Code
Allomatch
Les collectionneurs
Business Table
En gare
Fairtrip
Google Reserve
Groupon
Join Up
Lastable
Mapster
Messenger
Newtable
Oubruncher
Restopolitan
Tookki
Wonderbox
Connection between telephone and management software
Mybeezbox
Popcall
GPS application
Waze
WI-FI solutions
Weblib