Verified reviews and customer satisfaction
Take control over your e-reputation and improve it : with Zenchef, all of the reviews are verified and mostly positive!
Control your e-reputation and improve it with verified reviews
88% of web surfers check reviews out before booking a restaurant table
1 online review out of 3 is wrong or malicious
With Zenchef only guests that actually ate at your restaurant are able to leave a review on your website
90% of reviews collected by Zenchef for your website are positive
To publish them or not to publish them ? It is your call. You control your reviews and therefore your online reputation.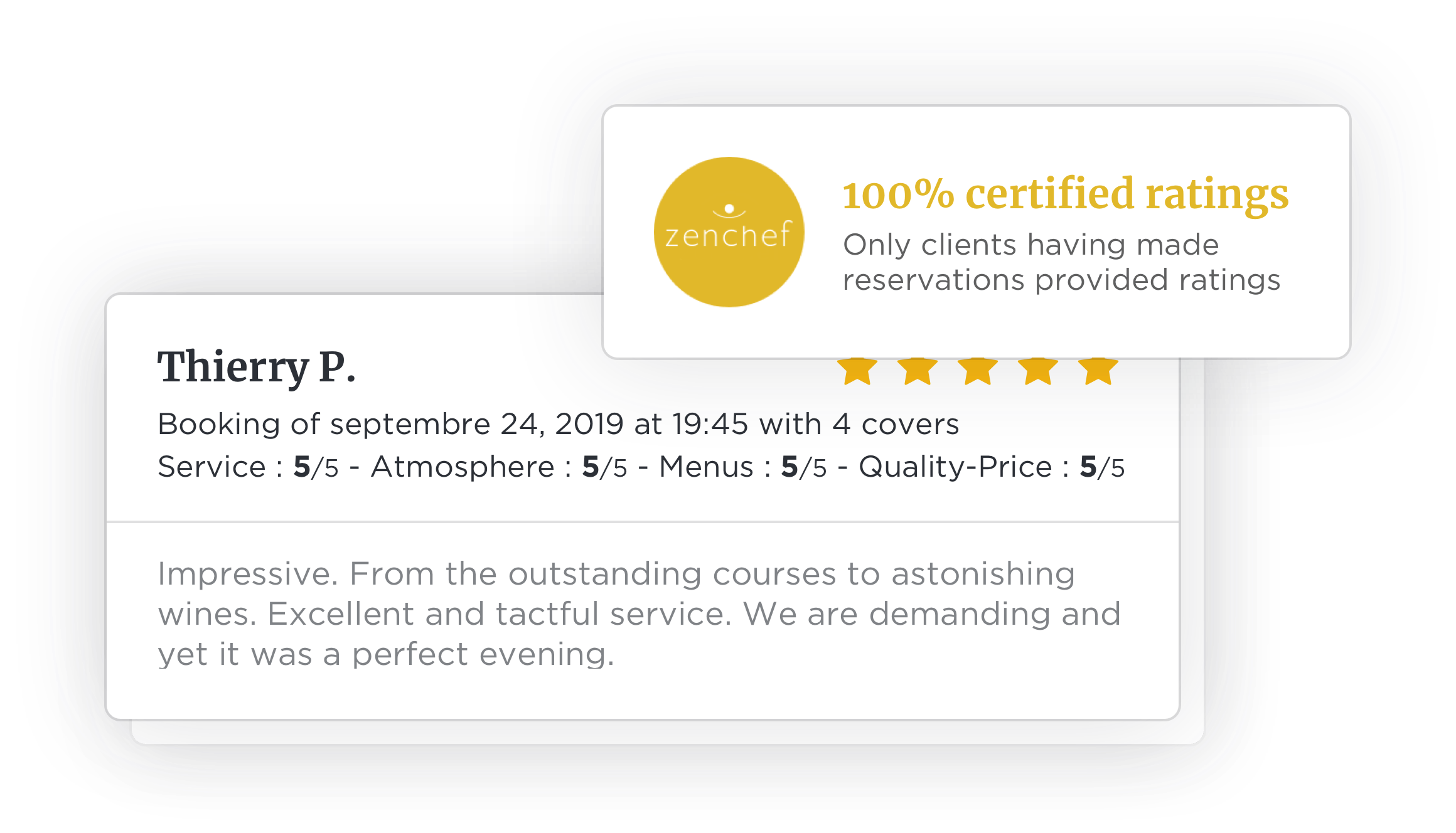 Improve your guests experience by sending satisfaction forms
Prove your guests their opinion matters with satisfaction forms automatically sent by Zenchef once they visited your establishment
Make it easier for your guests to leave a comment with a form displaying specific keywords describing courses, atmosphere, service...
Give your guests the opportunity to send you private messages if they want to discretely point out particular aspects of your service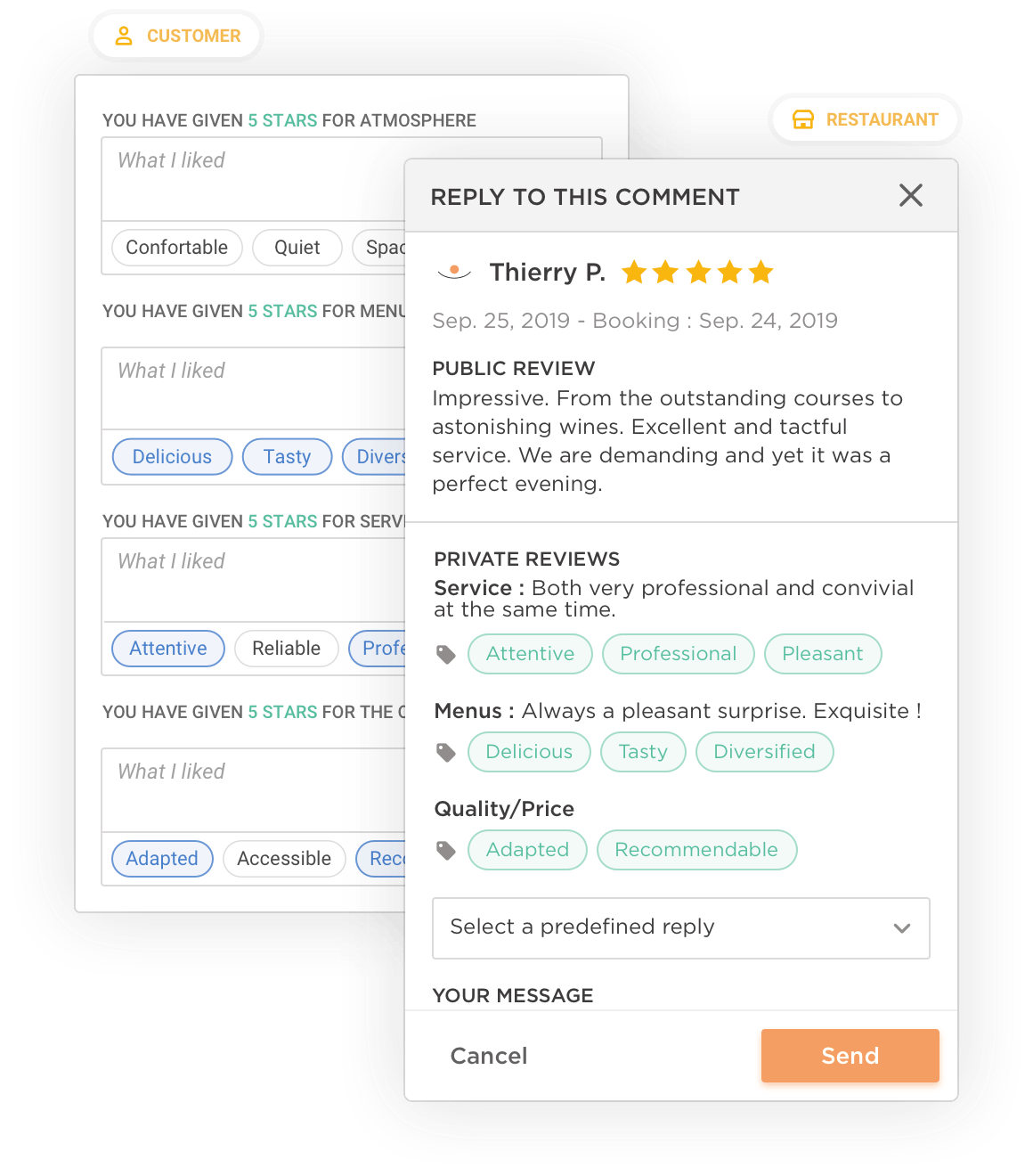 Develop your guests satisfaction by responding to their feedback and adapting your service
Respond to your guests reviews in just a few clicks thanks to predefined answers available in our Zenchef platform
Adapt your service thanks to your statistics analysis and keywords your customers use the most (noisy, slow, light...)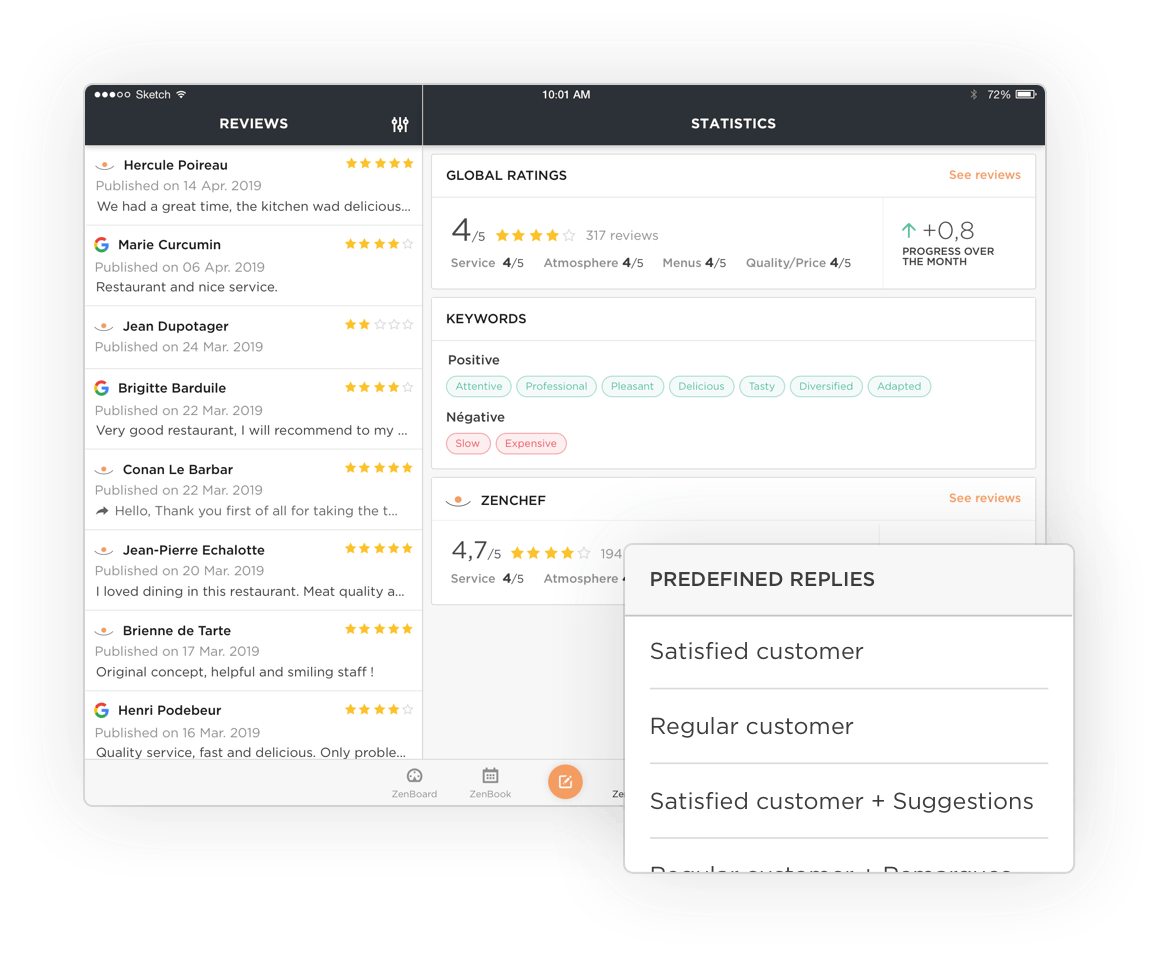 Customers reviews are vetted unlike with some other websites in which any person or competitor can speak their mind
Hervé Renneson •