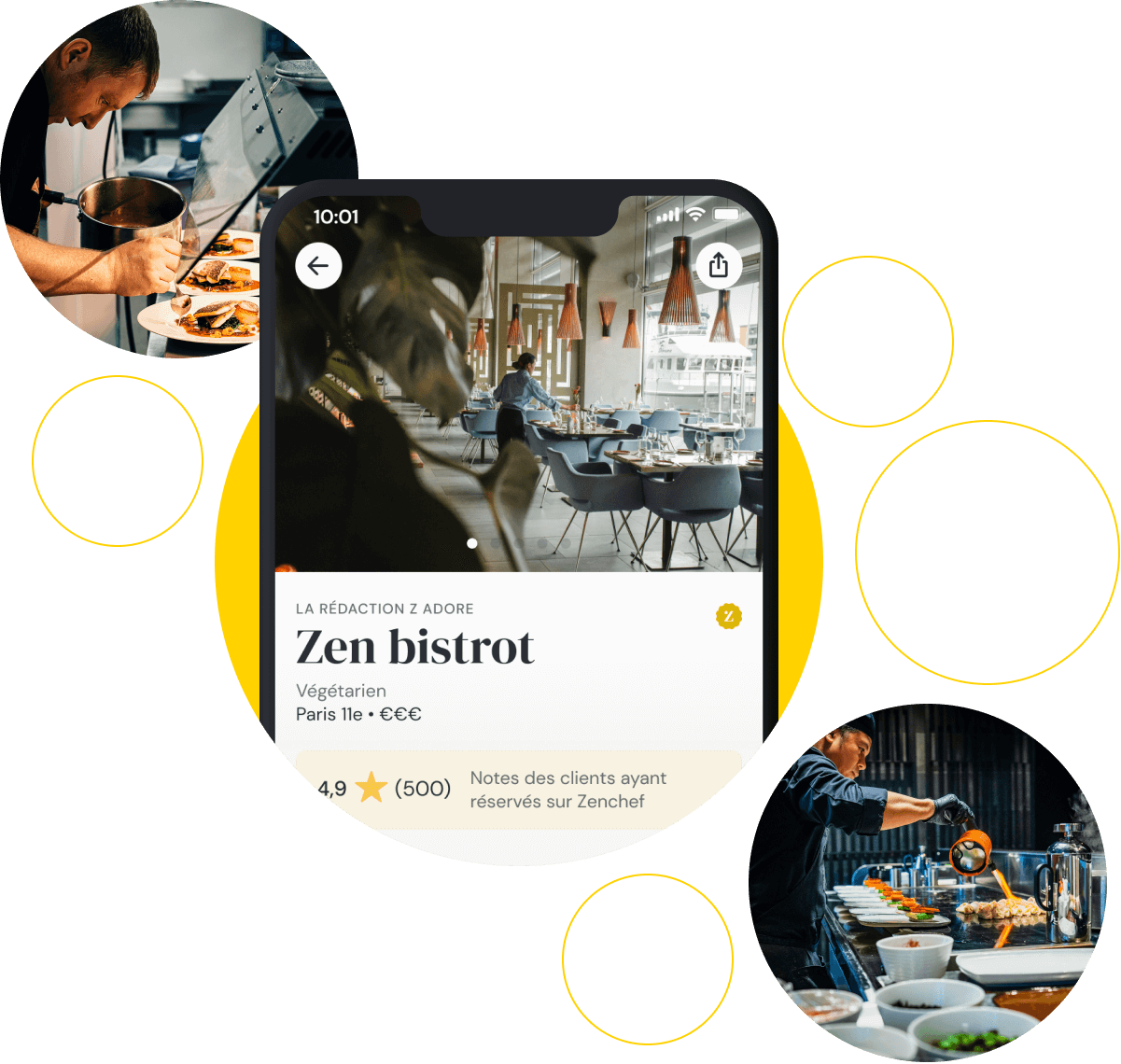 The application that highlights your restaurant
Customers can easily look for an experience close to them. They are driven by quality editorial content, the real Zenchef touch.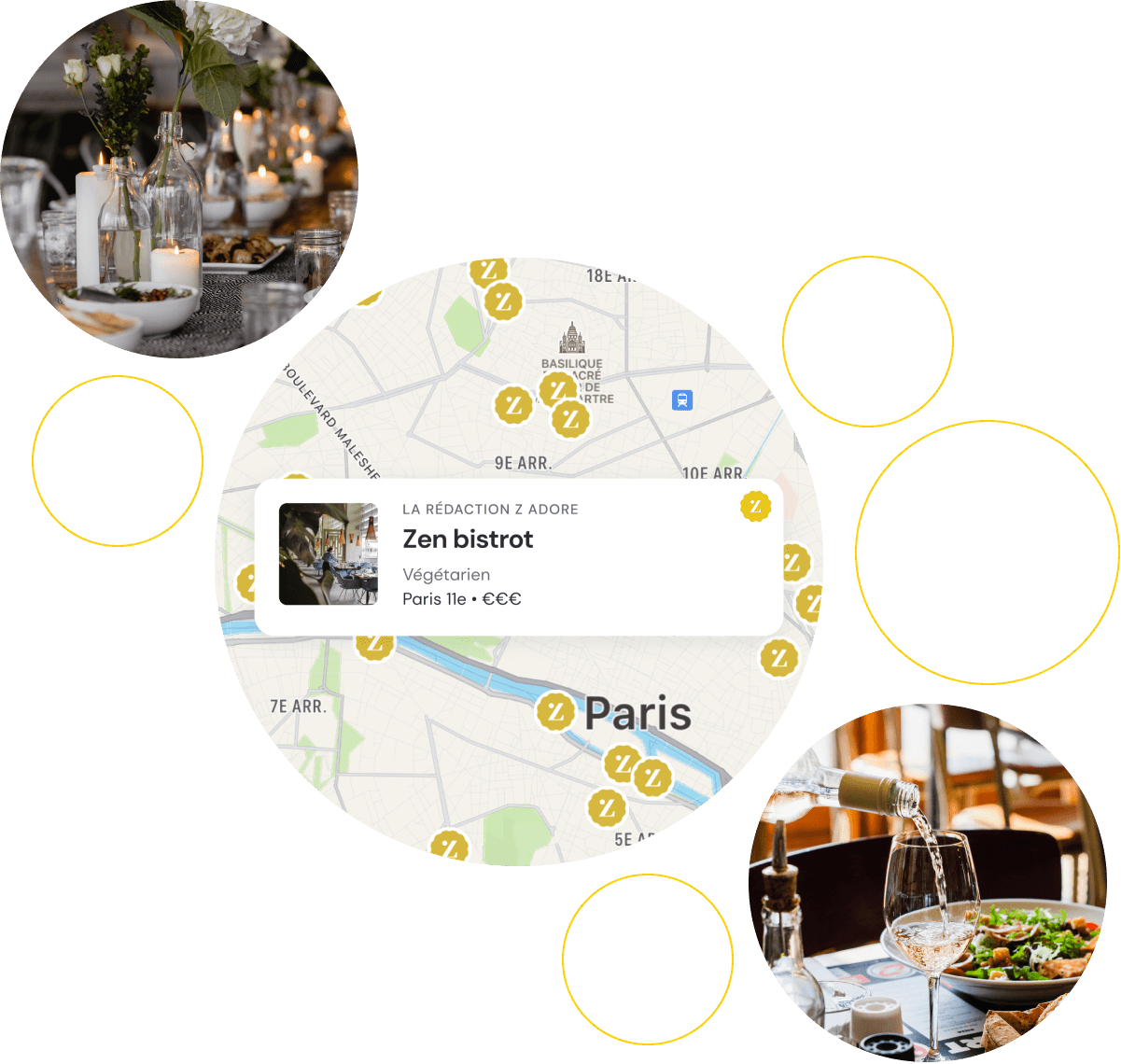 Benefit from free visibility and zero commission
Your restaurant has its own description with key informations: photos, location, category, opening hours, etc. But above all, the possibility of booking in 1 click.
With the same DNA: 0 commission and synchronisation with your Zenchef system.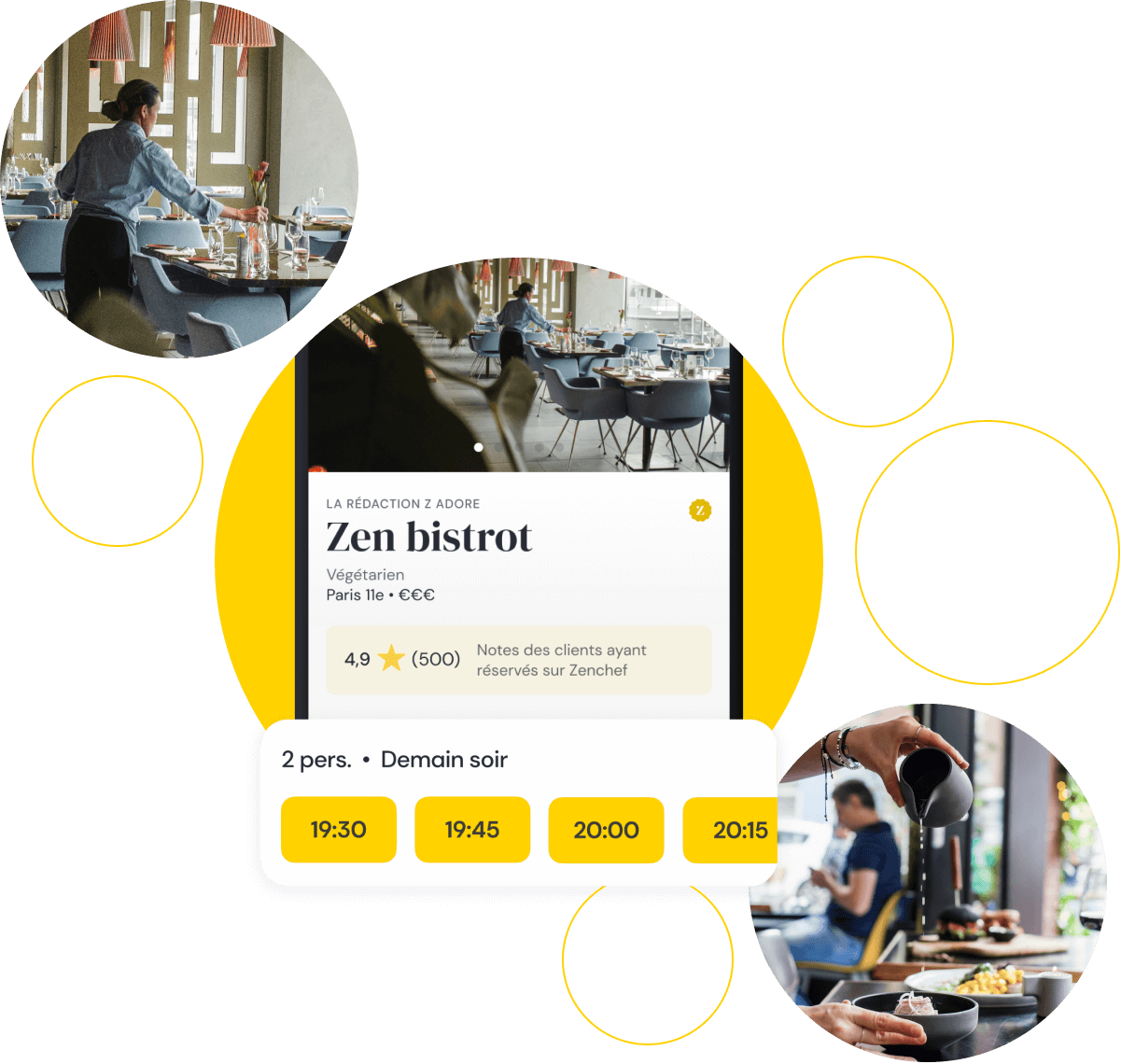 Fill your restaurant in the last minute
A table comes available late? No problem, gourmets can easily look for a table at the last minute. All available tables can be consulted on the application with your search criteria.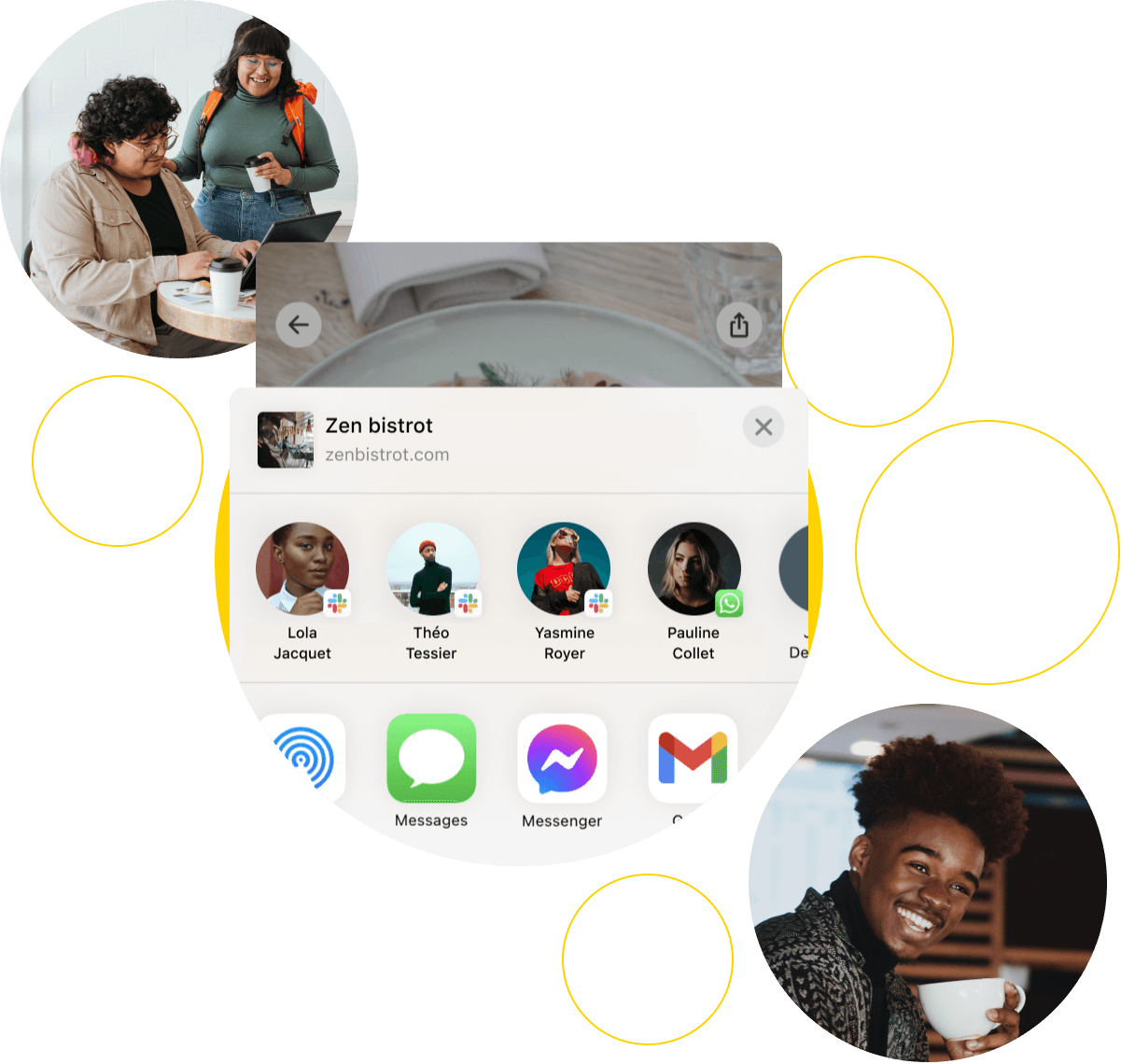 Benefit from recommendations from your biggest fans
Every gourmet can share your restaurant with their friends in one click.
Restaurateur
Request a demo
Private individual
Book/modify a reservation
You are a restaurateur
Make an appointment for a customised demonstration of our restaurant software for chain restaurants.
You are a private individual
I want to book in a restaurant
Go directly to the restaurant's website and use the Zenchef reservation module to make your reservation.
I want to modify a reservation
Please contact the restaurant directly to change your reservation.
Official partners